Honored Club for 2009
Congratulations to The Legends Car Club! www.legendscarclub.com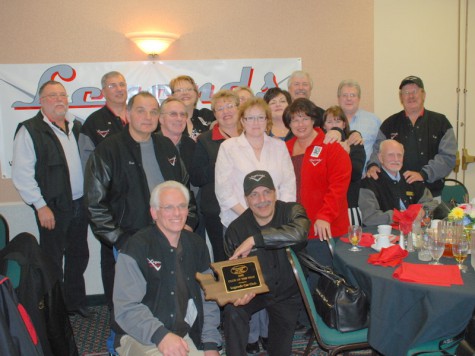 The following is from their website:
The Legends, a Pacific Northwest Car Club was founded in 2000. The Legends are comprised of over 100 members from the Puget Sound region. We represent a variety of cars from Antique, Classic Cars, Sport Cars, Street rods, Hot rods, Muscle Cars and late model performance cars.
The Legends Car Club members are very active and get together frequently throughout the year. Typically in a given year in addition to our shows, we participate in club functions such as poker runs, picnics, parades, cruises, summer weekend shows outside the greater Seattle area, and the Christmas party just to name a few….
The Legends strive to put on the best organized and run car shows in the Pacific Northwest while also working to raise funds for several worthwhile local charities and causes.
These efforts were recognized by the Hot Rod Hall of Fame as they selected the Legends to be "Car Club of the year" on the first year they presented this prestigious award. To keep this tradition alive we ask that all club members become actively involved in anyway they can.