2007 Washington State Hot Rod Hall of Fame Inductees
Photos courtesy of Marv Nielsen, thank you Marv.
Congratulations to all of you. 
 Left to right:  Jess Jones, Jose Ensico, George Marten, Theresa Jones, Lonnie Meadows, Claude Freund and sitting, Marv Nielsen.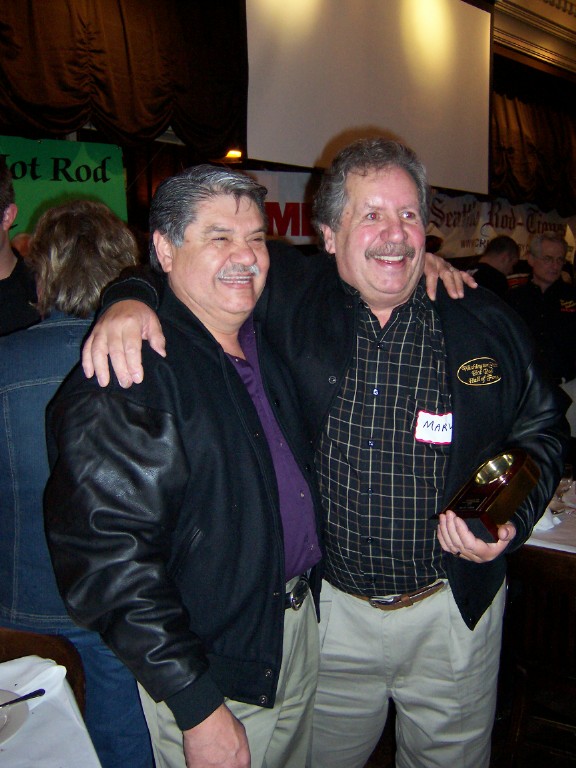 Two very happy and surprised inductees, Jose Ensico and Marv Nielsen.
 This picture shows the 2007 inductees with a rare picture of Pat D'Ambrosio.